Chaps,
Long time no speak, hope we are all well!

I have been thinking up ideas for what to do with the Rocco for next year (I want a car, but don't wanna keep my Rocco parked up at uni on the street or leave it at home when it costs so much to insure). My idea is to get a decent little runner that I could buy and insure for around the price of just insurance on the Rocco. I could store the Scirocco for the year so it will not be stuck in the street or insured for no reason, but I would still have a car. A car that over the year I could do minor work to so as to try not make a loss or maybe even make a profit if I find a bargain. Firstly do you think this is a viable idea? Or is the 8+ cups of tea I have had today going to my head and I'm talking shite?

Secondly, what car would you recommend looking for. Wants to be as cheap as possible, but also something that will last and if it doesn't, will not cost too much/take too much effort to put right? Not asking for you to link to a specific car for sale, just make/model of any you may have in mind. Possibly £400ish I reckon.

I have only just had this idea and as per usual I am getting all excited about it so I could be convincing myself it's a good idea when it isn't.

Another point to note is that the Rocco ideally wants work doing on it – work I just wouldn't get done if I was using it as a daily due to time, whereas if it was off the road I could do bits here and there.

Plus I like new toys – cars included.

Other than that, any other ideas?

Thanks if you got this far!
Ash

Cheers man, I'll take a look.

Not done anything with the brakes yet, the calipers are still in my boot lol. Which reminds me I owe you money for them still!

Not done anything to the Rocco for ages!
Well get ya finger out and do something on the poor car


Dont worry about the money mate just gimme it if i see you or paypal it when you can.No rush dude.
Hmmmmm the only way i will agree to you getting that is if your putting a bike engine in it lol.
I bought a Honda Acty 550cc once to put a zx7r engine in but put it in a gokart instead.Used to drive it round for the crack and it always used to make me chuckle when i drove it.
Looked the same a this.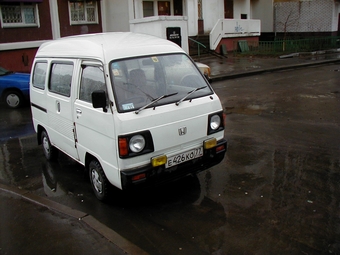 That rascal is a bit overpriced mind.
was just thinking about you the other day.

there's a corsa in brigg registered as a 1.2 but packing a 2.0 16v for your sort of money.

i am selling a 2000 corsa 1 litre taxed and tested (i think lol) yours for £350
_________________
colour yourself black and red
WingMan





Posts

: 1002


Join date

: 2011-01-18


Age

: 40


Location

: brigg



Interesting, tell me more...how much tax and test?

I will be dropping the Rocco off at home this weekend and not renewing tax/insurance until Oct when I get back from Thailand, but may still be interested in a cheap alternative for the year.
will try and find out today dude. (are we on about the corsa here?)

it judders a bit occasionally but have been told it is the (will edit when i remember) some valve or something - does something with the emissions so you can actually just bypass it. not a minter (my sister drove it!)
_________________
colour yourself black and red
WingMan





Posts

: 1002


Join date

: 2011-01-18


Age

: 40


Location

: brigg



Yeah the corsa - cheers dude.

I'm back this weekend so might be able to pop round for a look or something if possible.
---
Permissions in this forum:
You
cannot
reply to topics in this forum